The contract for the provision of highways maintenance ended in 2013 with Amey claiming over £30m in unpaid fees and the council counterclaiming £20m for payments for what it said was substandard work.
The services had previously been provided by Cumbria's direct labour organisation. Over the duration of the contract around 36,000 individual works instructions were issued by Cumbria, worth around £250m.
This included the laying of around 2,200 surfacing beds, with a combined area of around 4.2 million m² worth £41m, and the issuing of around 1,700 separate patching instructions, with a combined area of around 745,000 m².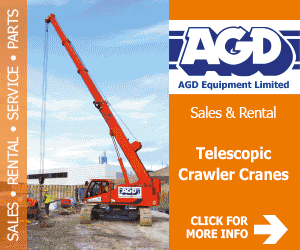 After starting out well, the relationship between Amey and Cumbria from around 2009 onwards had steadily deteriorated.
By the time the contract expired several claims and counterclaims had already been intimated, with Cumbria making substantial deductions from Amey's final monthly payment applications, and with both parties actively preparing to pursue claims against the other.
After attempts to settle the dispute through a week of mediation the two went to court in what proved to be a protracted legal battle.
In the end the mix of claim and counterclaim ended with the judge awarding Amey a balance of almost £3.7m and interest of £1.7m, representing contractual interest on the sum at 8% over base from June 2012.
Both sides are now arguing over legal costs which Amey claims cost it around £8.8m and the council says cost it a little over £10m.
An Amey spokesman said: "Amey worked with Cumbria County Council for almost a decade and we are proud to have served the county for this time, delivering high quality highways services.
"In 2013, when the contract concluded, there were a few items to be closed out. These are now concluded and we welcome the decision of the court."
A spokeswoman for the council said: "The council is now considering the judgment with its lawyers to assess whether it is appropriate to make an appeal."
"It is also awaiting a final decision as to what proportion of Amey's costs it has to pay. Until these matters are concluded, the council will not be in a position to make a further statement for legal reasons."