The programme of work is part of National Grid's Emissions Reduction Project and will conclude in 2021.
Following completion of a successful front end engineering design project, Costain will now move forward to carry out detailed design, decommissioning, build and re-commissioning of the two compressor stations.
The compressor stations are up to 40 years old and much of the wider site assets are being replaced to fully benefit from the new, cleaner and more efficient compression technology
This will ensure both compressor stations comply with the industrial emissions directive and pollution prevention regulations.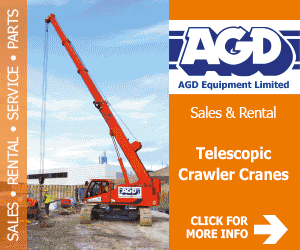 The project will also increase system resilience and reduce overall risk on the National Transmission System by replacing aging assets with modern, efficient equipment.
Andrew Wyllie, chief executive, said: "This is another example of Costain's strategy in action.  From design and delivery to programme management, we are providing a full range of engineering solutions to National Grid to help them meet national needs by providing a secure and sustainable energy supply."