NHS London Procurement Partnership (LPP) and Mears Group will also be highlighting future work opportunities at the event at Liverpool FC on Wednesday November 30.
Bardsley Construction Ltd is exhibiting for the first time and is seeking suppliers for over £35m worth of upcoming projects, including student accommodation, apartment schemes and hotel and leisure jobs.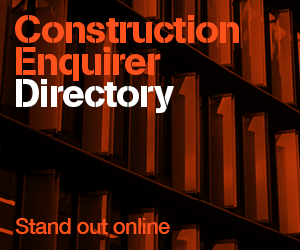 John Edmunds, Managing Director from Constructionline said: "Over the last three years we have organised over 40 Meet the Buyer events around the UK, connecting over 12,000 construction companies with public and private sector buyers up and down the country.
"We were so proud to have Emma Jones SME Representative for The Crown Commercial Service say that our events were an inspired solution to a significant problem for SMEs, getting access to buyers.
"This is, and always has been, core to our offering, making contracting simpler and helping our members achieve more. We look forward to doing even more to support our members and the industry in 2017 and beyond." The event will be open from 8.30am to 2.00pm and is free of charge to Constructionline members.
For more information and to register for the event click here