Maher joins from Kier and will initially oversee the delivery of Arc's £200m programme of projects and services for the council.
Maher was Partnership Director at Kier having held a number of senior roles at the contractor during a 14-year career including National Business Development Director. Before joining the private sector Maher spent 20 years at Sheffield City Council.
Arc was launched in June to provide design and project management, construction and procurement services to the public sector.
Clients of Arc have access to all of Scape Group's national and regional frameworks.
Maher said: "Arc Partnership represents a genuine step-change for public-private collaboration and innovation.
"Public bodies are increasingly looking to take a more 'hands on' approach to management of their public estates, but want to retain the very best capability and flexibility that the private sector offers.
"Through Arc, we are putting the public sector in the driving seat, offering commercial acumen with a social conscience and public service ethos.
"Our first priority is to deliver Nottinghamshire County Council's ambitious £200m capital investment programme, which is of vital importance to the local community.
"We will also set out our plan for sustainable growth and explore how we can utilise Arc's expertise to deliver collaboration and efficiencies on projects for the wider public sector."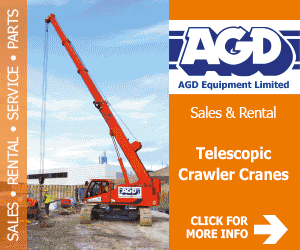 Mark Robinson, Scape Group Chief Executive, added: "As a veteran of public-private partnership, Daniel's strategic leadership will help to propel Arc Partnership's growth and drive future innovation.
"He is uniquely placed to interpret the needs of the public sector and the solutions the market can help to provide.
"The public sector faces unprecedented challenges and yet continues to deliver creative, cost effective solutions for the benefit of communities across the country. Under Daniel's leadership, Arc will remain at the very forefront of public sector innovation."