The building firm joins existing Tier 1 contractors Morrison Construction and Graham Construction.
The move to broaden the tier 1 panel follows Hub South West, which in the summer brought on board Morgan Sindall to supplement existing preferred partners Kier, Galliford Try, Graham Construction and Ashleigh
So far Hub South East has successfully delivered 49 facilities worth £136m, with £360m projects currently under construction or in development.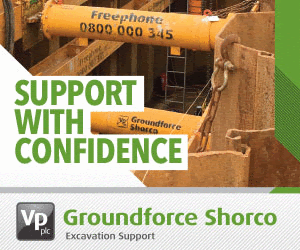 Paul McGirk, Hub South East's Chief Executive said the hub wanted to be able to meet the challenge of that increased demand.
"Hub South East now has a significant portfolio of completed schools, health facilities and other community hubs which have made a real difference to the lives of the people working in them and to those relying upon the vital services they provide.
"Having listened to the needs of our clients and recognising the potential for exciting new opportunities, we are delighted to welcome BAM Construction to join us and look forward to working with the team to deliver innovative, quality and value for money solutions, as well as real community benefits."
Bruce Dickson, Regional Director, BAM Construction added: "BAM has a long history of working in Edinburgh and across the South East of Scotland and this appointment offers us a great opportunity to continue to support our local South East supply chain as well as delivering targeted community benefits through future project awards.
"We are looking forward to engaging with Hub South East and its partners and assisting, along with the other Tier 1 contractors, to deliver a very exciting project pipeline."