The Enquirer understands the sparks "cabined-up" on the Tottenham Court Road site.
The electricians are working for Laing O'Rourke subsidiary Crown House. Site sources at the Unite union claimed the company had failed to recognise its site representative.
It is believed the rep is also being moved to another job which sparked this morning's action.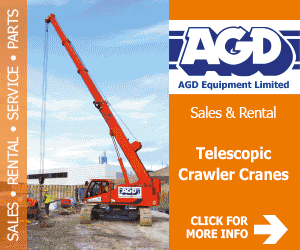 Unite lead officer for construction Guy Langston said: "Workers at the site remain seated in the canteen despite threats to send them home and issue them with breaches of contract.
"We are dismayed that a contractor on Crossrail, the most prestigious construction project in Europe, cannot recognise a basic right to organise and elect union stewards inline with Crossrail's procurement policies."
Site sources predicted the dispute could quickly escalate as M&E workers push for a completion bonus on the project.
A Laing O'Rourke spokesperson said: "Laing O'Rourke can confirm that discussions are ongoing at our Tottenham Court Road site between management and site workers.
"These discussions are taking place in private and therefore it would be inappropriate to comment further."