It has now just started operating from the Keltbray Structures offices in Bathgate, Scotland as the business moves to the next phase of its growth strategy.
The firm also plans to open an office in the north of England to take sheet piling nationwide.
Keltbray Sheet Piling is one of only six operators in the country that operates using the vibration-free WP150 Stillworker for use on contracts in inner-city areas.
Recent high profile works in central London, include works at Battersea Power Station. Keltbray Sheet Piling has just been awarded the subcontract at Crindau Pill, Newport, to install 17,000 sq m of sheet piling for Galliford Try on behalf of Natural Resources Wales.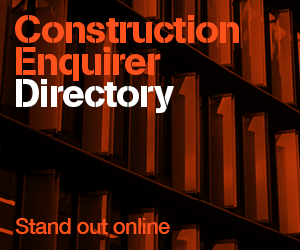 Managing director, Andy Appleton, said offering driven steel piling services was a progressive expansion of Keltbray's geotechnical services.
He said: "This combination allows us to provide a unique offering through the integration with Keltbray's own engineering design consultancy, Wentworth House Partnership, Keltbray Structures, Keltbray Piling and the other Keltbray Group services.
"Our UK-wide offering now includes all aspects of driven steel piling, including; temporary and permanent works design, supply, installation and extraction of steel sheet piles, welded steel framing, anchors and other associated works.
"Our intention was always to grow this business into a nationwide venture. We have now appointed a new contract manager, Jamie Miller to grow the business in Scotland, We also have plans to open an office in the north of England, in the new year, and offer a truly nationwide service."