The major streamlining programme will see a wave of job cuts through management to generate savings of £800m a year.
He is also aiming to deliver big savings renegotiating contracts, cutting agency staff and getting more affordable deals from suppliers.
The savings will help to pay for his pledged fare freeze while maintaining ambitious investment plans in the Capital.
Every area of TfL's business is being redesigned with value for money at its core, from IT projects, to procurement, to project planning and delivery.
The business plan for the next five years includes the biggest ever increase in Tube capacity and bringing forward the extension of the Bakerloo Line.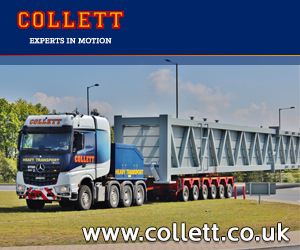 Sadiq Khan, Mayor of London, said:  "The new TfL Business Plan being presented today sets out an ambitious and wide-reaching programme that allows us to both freeze TfL fares, and invest record amounts modernising London's transport's infrastructure.
"The previous Mayor refused to do it, but in reorganising a flabby TfL and finding major efficiency savings within the organisation, we're securing this record investment without burdening Londoners with further hikes in TfL fares."
Savings plan
£2bn from a new operating model, reducing management layers, merging functions such as engineering to eliminate duplication. TfL has already reduced spend on IT projects, saving £70m, and implemented an exit programme that has seen 49 senior managers leave the organisation saving £40m over the next five years, as well as reducing spend on non-permanent labour and consultancy, saving £50m a year.
£2bn through renegotiating and bringing together the management of contracts, getting more affordable deals from suppliers, and renewing and enhancing assets in more cost effective ways. TfL has  already identified savings of £80m per year over the next five years by moving Tube maintenance in-house.
TfL aims to raise non-fares income by fully realising its enormous advertising estate and maximising its land and retail estate in support of the Mayor's housing strategy. TfL aims to raise £3.4bn for reinvestment in the transport network by 2023 through property development, advertising and consultancy opportunities. This work includes putting spare land to better use by building 10,000 homes.
The proposed business plan, which will be considered by the TfL Board next week, also sets out spending on cycle routes, London Underground and new river crossings.
A total of £2.5bn will be invested to get more people cycling and walking, and to improve public safety and air quality.
TfL will boost accessibility, with the number of step-free Tube stations to be increased by more than 30. The move will bring the total number of stations with step-free access to all platforms to over 100, representing at least 40% of the Underground network and increasing from the current 26%.
Work on an extension of the Bakerloo line to Lewisham, via Old Kent Road and New Cross Gate, will progress with the completion date brought forward by two years from 2031 to 2028/29 to fit in with the timetable for the upgrade of the Bakerloo line.
Plans to modernise Camden and Holborn stations will now get underway, the Northern line will be extended to Battersea, and the London Overground extended to Barking Riverside. The capacity of the DLR will also be increased by a third.
Hundreds of millions of pounds will be invested in schemes to help transform areas such as Old Street and Vauxhall, where safer crossings, new cycling infrastructure and better public spaces are being created. Other areas that will see improvements include Stratford town centre and Oxford Street, where the Mayor and TfL continue to work with Westminster City Council and others on plans to transform the Street for pedestrians.
New east London river crossings will be progressed, including the Silvertown Tunnel, which will improve bus connections in east London and take pressure off the Blackwall Tunnel, a new pedestrian and cycling bridge linking Rotherhithe and Canary Wharf, and an extension of the DLR from Gallions Reach to Thamesmead.
Work will continue delivering Crossrail 2, which will support hundreds of thousands of new homes and jobs