The Government has helped to broker the £2.5bn deal that will see the China National Building Material Company build six offsite factories around the UK.
It has formed a joint venture with housing association Your Housing Group and renewable energy specialist WElink.
The partners are currently looking at factory sites in Scotland, South Wales, North East, North West, Yorkshire/North Midlands, and in the South and South West.
Five pilot schemes are set to deliver a total of 2,000 homes next year, with production ramping up to 25,000 homes per year by 2022.
The first scheme, in Liverpool, is expected to receive planning permission in January.
The joint venture aims to introduce a modular housing type, based on designs pioneered by Spanish specialist Barcelona Housing Systems, to transform the pace of the delivery of new homes in the UK.
This uses precision produced steel frames and modern composite materials to deliver developments that are low carbon and energy efficient in both their construction and in their operation.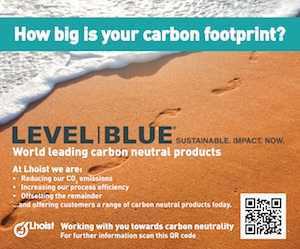 International Trade Minister, Greg Hands MP, said: "This is a clear endorsement of the UK's attractiveness as a place for inward investment. This announcement has the potential to benefit local communities across the country, creating jobs, boosting local economies and creating homes.
"The Department for International Trade has worked closely with the consortium to highlight the strengths of the UK and played a fundamental role in bringing together the partners in this exciting joint venture."
Stephen Haigh, UK CEO of the new joint venture, said: "Our announcement is very much about identifying new opportunities and assisting Government and other housing associations to achieve their housing aspirations as announced in the recent Autumn Statement, such as the £2.3bn infrastructure fund.
"It is also crucial that we work closely with local authorities to create mixed tenure communities to cement our development model as the solution to their house building and development needs."
Ajmal Rahman, chairman of WElink Group, added: "This joint venture will give a significant kick-start to delivering the new homes people need across the UK which includes helping to address fuel poverty issues through our incorporated solar and energy efficient design – meaning our developments can be at least 75% off-grid.
"Furthermore, British produced light gauge steel framing will help keep our carbon footprint to a minimum.
Cesar Martinell, chairman of Barcelona Housing Systems, said: "The UK represents a cornerstone market for our energy efficient modular housing solution and we are excited to be working with YHG to deliver a national solution for the British market."