The £50m Maida Vale development for Latimer, part of the Clarion Housing Group, is the latest partnership model undertaken by Keepmoat.
The company will deliver flats for open market sale, affordable home ownership and social rent for Latimer.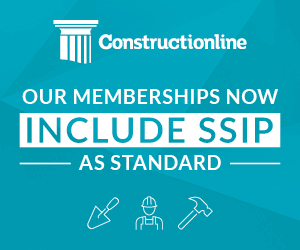 Half of the scheme is being sold back to Westminster by Latimer and £20m created from the open market sales will be reinvested to support the remaining estate improvement works, including the remodelling of the 11-storey Tollgate House and community centre.
Originally built in the 1960s, the estate was identified as a priority regeneration project in Westminster City Council's Housing Renewal Strategy in 2010.
The existing low-rise blocks will be demolished to make way for the new apartments.
Kerry Kyriacou, group director of development at Latimer, said: "Building for Market Sale is fundamental in enabling us to fulfil our core social purpose. Each year we invest every penny of our surplus, and more, in the supply of new affordable housing. "This large-scale project demonstrates our ability to work flexibly to facilitate affordable housing.
"We are looking forward to working closely with Westminster City Council and Keepmoat to bring forward high quality new homes, community facilities and green spaces in this part of the city as part of what will be a flagship development benefitting not only current residents but also generations to come."
Dan Germann, Regional Managing Director at Keepmoat said: "This project is delivering much more than traditional social housing, it is showcasing our ability to build high-end, mixed tenure, social rent, affordable and private sale homes at large scale, in an area where people genuinely want to live and where homes of all kinds are in increasingly high demand.
"We have a demonstrable track record of delivering large scale regeneration projects in partnership with local authorities and housing associations; and so are perfectly placed to work with Latimer and Westminster City Council on this ground-breaking scheme.
"We are also committed to liaising with local residents throughout the duration of the build process, to ensure everybody gets the best out of this project."