Lancashire-based Avonside, which has 29 branches across the UK,  aims to  aggressively expand into the domestic Yorkshire market, while also taking Ploughcroft's Eco-Roof energy-saving roofing product nationwide for the first time.
Ploughcroft will continue to operate under its existing trading name from its Halifax headquarters in Hipperholme while founder, Chris Hopkins, the innovator and driving force behind the company, will continue to run the business, in a new divisional director role.
His focus will be on further growing the business in Yorkshire, while rapidly expanding to cover the North West, South Yorkshire, Lancashire, Manchester and Cheshire markets over the next two years.
Since launching in 2007, Ploughcroft made a name for itself with a range of energy efficient roofing systems, including Eco-Roof for domestic homes that pay for themselves through tangible cost savings.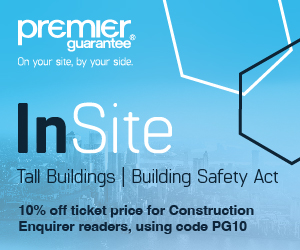 With 22 staff, and a turnover of £1.6m, it has been on the radar of Avonside's MD, Tony Burke, for some time.
Burke, said: "We have been aware of Ploughcroft and its innovative roofing systems for some time now and the deal will not only bring us a best-in-class eco roof solution, but it will allow us to accelerate our expansion into both the Yorkshire, Lancashire and Cheshire markets.
"It is also about introducing Ploughcroft's unique "roof that pays for itself" to our customers in other regions of the UK."
"Avonside group have recognized for some time that the construction sector must innovate to meet UK carbon saving objectives by 2020, and this acquisition allows us to build on the excellent progress made by Chris, Helen and the team at Ploughcroft, we are looking forward to working closely with them to take full advantage of the position they have established."