Administrators from Ernst & Young have released the first breakdown of the plant hirer's financial position following its collapse in November.
The £84m turnover plant hirer is estimated to have assets worth nearly £100m, but all of this will be swallowed paying secured bank creditors much of the £150m they are owed.
A pre-pack deal with A-Plant to buy the powered access, power generation fleet and Interlift  materials handling business raised £29m.
Since then Morris Leslie, JK Ashbrook, Gap and John Nixon have together bought a further eight depots and plant raising a further £29m.
On top of this Ernst and Young hopes to raise a further £50m selling Hewden's 137-crane fleet and remaining construction plant in auction over the next four months.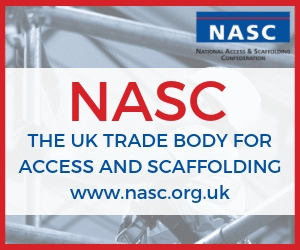 But they have warned there is little prospect of unsecured creditors seeing the cash they are owed.
The rest of the unsecured debts cover intercompany loans, taxes owed to HMRC as well as a £46m shortfall in the company pension fund.
Trade creditor are out of pocket to the tune of £22.5m.  Out of this mobile crane supplier Tadano is owed £7.4m and tower lighting specialists Generac Mobile Products UK and Trime UK are owed £3.2m and £1m respectively. Gunn JCB and Finning are each owed around £500,000.