Pre-tax profits jumped from £1.8m in 2015 to £11.9m in the year end September 2016 after a strategic decision to exit the heavy steel and onshore wind turbine markets.
Last year Mabey invested £18m to focus on growing markets including modular bridging, temporary works and infrastructure monitoring.
A further wave of investment in the next generation of engineers and products will be delivered this year as part of the group's expansion plans.
Recent innovations and investments include integrating infrastructure monitoring data with 3D BIM models in real time to create LIVEBIM and introducing robots to speed up production of the world's most popular modular bridge.
Group Chief Executive Juliette Stacey said: "Last year was really the start of Mabey's refocus and return to growth.
"We have strong foundations in our core bridging and temporary works businesses and investment across the group is providing a solid platform for future growth."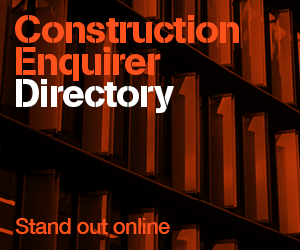 The hire markets in the UK, Australia and New Zealand reported modest revenue growth but with some cost pressure impacting margins, and the modular bridging business reported lower revenues but a growing pipeline.
This, along with discontinued operations, saw turnover growth slide to £109m from £141m, the year before.
The short term hire markets in the UK and USA remain competitive, with profitable growth in highly engineered solutions.
Stacey said: "Customers are wanting to manage their infrastructure and construction assets in a much more dynamic way.
"They are also seeking better customer service that is matched by expert engineering so they can deliver more quickly, safely and efficiently."