Consolidated Developments is planning to build a hotel and 800-seat venue and events space building behind London's world famous music hotspot on Denmark Street, next to Centrepoint.
Designed by architects Orms, the revised scheme includes two new bronze clad buildings on St Giles High Street as well as the refurbishment of two listed buildings on Denmark Place.
The contractor is waiting for final site clearance before starting the project in the next few months.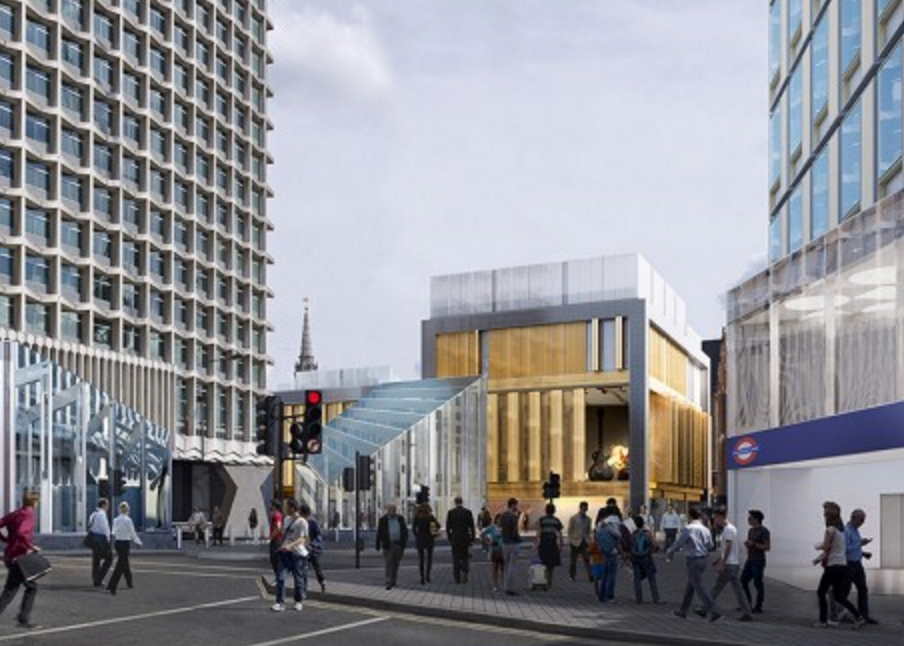 The larger of the two new buildings includes an urban gallery for exhibitions and an underground 800 capacity music venue.
Richard Metcalfe at Consolidated Developments, said: "St Giles Circus is set to continue as an internationally recognised destination for music commerce, culture, creativity and inspiration, set in the heart of London.
"Having achieved consent, the final piece of the jigsaw is complete and we will continue to deliver a diverse scheme that showcases leading international culture in an iconic setting known for its creativity and flair. This is an exciting time for London and we look forward to the development taking shape."
Construction of the project is estimated for completion by the end of 2018.