The squeeze saw 2016 construction margins slide for the second year running, this time from around 2.4% to 2.1%.
Mike Putnam, Skanska UK's President and CEO, said: "Operating margin is still firmly in the top tier of the sector, despite a small decline as the result of a challenging business environment."
A host of new orders at both the civils and building business has put Skanska on a strong footing for 2017 and 2018.
On the civils side these included £290m worth of work on the A14 Cambridge to Huntingdon road improvement scheme, the £165m Waterloo and South West Upgrade project and HS2 enabling works.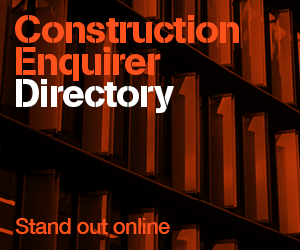 The building business bagged a £60m deal to build the Zayed Centre at Great Ormond Street Hospital, after Bouygues pulled out at preferred stage, and secured a £45 m contract to build the Copyright Building for developer Derwent in the West End of London.
Putnam said: "These successes demonstrate very clearly the breadth of our portfolio across public, regulated and private sectors.
"This provides our business with both diversity and resilience in a highly competitive market and in the face of the uncertainty created by the EU referendum last June."
He said that the firm's 'book-to-build' ratio has edged up from 104% to 107% this year.
"This clearly indicates a solid basis on which to build in 2017 and beyond," said Putnam.
Putnam added "Last year, we made good progress in all of our sustainability areas of health and safety, ethics, green, diversity and inclusion and corporate community investment.
 "We are focused on creating a more diverse and inclusive Skanska – with more diverse candidates on our shortlists. I am delighted that 35 % of the people recruited last year were women. We are slowly but surely shifting the dials on diversity."