Network Rail has awarded Carillion the £23m contract to deliver the extension works at platforms 5 and 6, to the east of the station, and 12, to the west, as Waverley prepares for Virgin East Coast's new Azuma trains and ScotRail's new class-385s.
Preparatory works to clear redundant structures and reposition the escalators at platform 11 will begin in April with main construction work on extending platform 12 due to commence in May, for completion in December 2017.
The extended platforms 5 and 6 will be completed in 2018, while the project will also deliver track remodelling work to allow more trains to use platforms 10 and 11.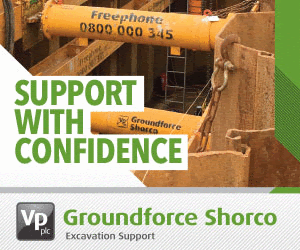 Rodger Querns, Network Rail programme director, said: "Edinburgh Waverley welcomes nearly 30 million passengers a year and the work we are delivering will help to make sure the station can continue to play a vital role in the economic and social life of the capital.
"Completing such a significant piece of engineering work in the heart of one of the country's busiest stations will be a significant challenge for our engineers and contractors and we are committed to carrying out these enhancements as quickly as possible and with the minimum of inconvenience for passengers."