Sheffield joined the business from Kier, where he rose through the ranks to become chief executive over a 31-year career with the business.
During his time at O'Rourke Sheffield headed up the European Hub, including the offsite construction business, before becoming managing director of mainstream construction, now called Engineering Enterprise, in a radical shake-up nine months ago to turn around the business.
In this role he focussed his leadership team on the group's loss-making legacy projects, which have now been completed in the UK, and also on building forward orders.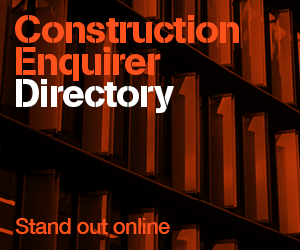 Chairman Ray O'Rourke said that the business plans to 2020 were now complete and the group's vision to 2025 was well advanced and would be ratified in May this year.
He said: "Paul and I feel that now is an appropriate time for him to step off and make way for others currently in the business with longer horizons. 
"I would like to personally thank Paul for his tireless efforts and dedication over the past three years.  His leadership has been instrumental in ensuring the business is now on track to grow safely and profitably in the coming years."
Sheffield added: "Laing O'Rourke's client base, technical capability and opportunity to excel across a broad range of major projects, puts the business in a lead position within our industry. 
"Delivering for clients is at the core of the Laing O'Rourke business ethos. I know the leadership teams in place across the business will continue to ensure that clients' commitments are delivered with certainty."