The club is looking to develop the Cherry Street / Shoreham Street Corner into a four storey largely residential building which will feature a new ground floor club shop.
The scheme – drawn-up by Sheffield United's retained architects WCEC – features in long term business plans from the owners focusing on improving stadium facilities.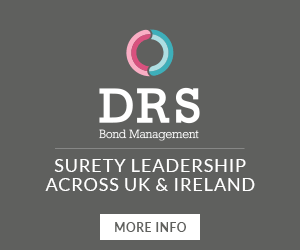 Scarborough International Properties is project managing the development at Cherry Street / Shoreham Street Corner.
Sheffield United director Simon McCabe said: "The corner site we are developing could fulfil a dream for some of our supporters – a chance to live at the home of football!
Fellow director Scott McCabe said: "Further development of the stadium area is a positive move to enhance income streams, ultimately supporting our plans for the key football side of the business," added Scott."
Other proposals under consideration for the stadium include:
Chaucer's Yard (Countess Road) – formerly a cutlery casting workshop and is Grade II listed in part. Pre-application discussions have begun with the local authority, assessing the feasibility of new residential and commercial space alongside a refurbished Chaucer Yard development.
Bramall Lane / Cherry Street Residential – WCEC is appraising the viability for an eight-storey residential development in two blocks on the Bramall Lane / Cherry Street corner adjacent to the Copthorne Hotel. Kop Extension / Business Centre (Kop to South Stand Corner) – Planning permission has been retained for a 3,200-seat extension at the back of the existing Kop, including a new roof and over trusses to allow the four existing roof support columns to be removed and the introduction of a new concourse with improved facilities.
As part of this scheme permission was also granted for a new Business Enterprise Centre on stilts in the Kop/South Stand corner, allowing entry/exit routes to/from the Kop and South Stand to remain.
John Street / Shoreham Street residential – Planning permission has been retained and obtained for a three and four storey residential development consisting of 52 apartments on the corner of John Street / Shoreham Street
John Street Corner Stand Executive Boxes –  Assessments are ongoing for a concept proposal to create additional executive boxes at high level at the back of the corner stand. Detailed costings will determine if the project is viable.
South Stand – Clean and improve the façade, creating a matching look with the hotel and a clearer identity to the component parts of the stand.