Joint venture developers, Urbo Regeneration and Bowmer and Kirkland's Peverill Securities , can now progress talks with potential occupiers and investors for the 1.4m sq ft scheme.
The West Bar Square city centre scheme next to the inner relief road has been designed by 5plus architects and master planners Urbed.
It will feature a mix of offices, build to rent apartment blocks, a four-star hotel, restaurants, and shops. The granting of outline planning consent for West Bar Square presents another significant step forward for both the scheme and regeneration of Sheffield's Riverside Business District.
The area is already home to 3,500 jobs with employers such as the Home Office, Courts, Irwin Mitchell and other large occupiers.
Peter Swallow, Managing Director of Urbo Regeneration said: "The granting of outline planning consent represents another key milestone for the West Bar Square project and brings this ambitious scheme closer to delivery.
"Working in partnership with our delivery partner, Peveril Securities, I am confident we will be able to secure occupiers and investors and move forward with detailed planning applications for individual buildings in 2017."
Ralph Jones, Managing Director of Peveril Securities Limited and Main Board Director of Bowmer & Kirkland added: "The receipt of planning consent is excellent news, and now allows us to progress through the development process and continue our Group's involvement with Sheffield on this exciting scheme."
The site assembly and clearance process is already underway with a view to enabling the earliest possible start on site, subject to planning approval for individual building designs once investors are secured.
West Bar Square professional team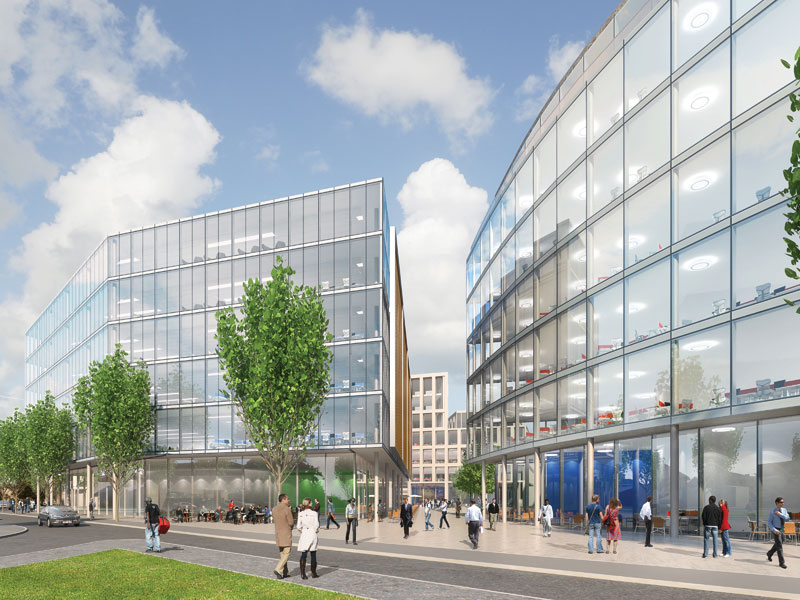 Developer: Urbo
Delivery Partner: Peveril Securities
Project Managers: Urbo
Project Architects: 5plus
Urban Designers: Urbed
Planning Consultants: How Planning
Infrastructure: Infrastructure and Services
Consulting Engineers:Renaissance
Agents: BNP Paribas and Knight Frank