The SmartCap technology was first developed for truck drivers in Australia's mining industry. It is now being put to work on BAM Nuttall's rail sector projects in Wales and is due to be rolled out next in Scotland.
A sensor fitted to the inside of safety helmets measures brain activity to provide operator fatigue alerts wirelessly to an app, as the risk of microsleep is identified.
The Life app then gives out early warning alerts to vehicle drivers or operators of plant if they show the early signs of fatigue.
This wearable technology is the most accurate fatigue monitoring solution on the market at 94.7%. BAM believes it could prove crucial to protecting lives of workers who work unsociable hours and whose role includes extensive travelling.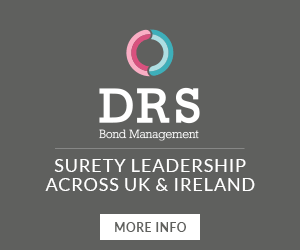 BAM Nuttall's head of innovation Colin Evison, said: "After hearing about SmartCap's success with drivers of vehicles in Australian mining operations, we made initial contact last year with their team to see whether they could transfer their technology to suit more of a construction environment.
"Things have progressed and we now have five units being tested on our rail framework in Wales and a trial in Scotland is imminent too.
"It's still early days, but early results indicate that fatigue awareness is already raised by those wearing the LifeBand. This device is effective in detecting symptoms of fatigue; something many people may be unaware of when at work, ensuring our workforce is safe on and off site."
He added: "BAM Nuttall has a real appetite to explore technology solutions around the issues regarding health and safety on site."
Darryn Fisher, Vice President of Global Sales & Marketing at SmartCap said: "We are delighted to have expanded into the UK construction market with BAM Nuttall.
"Our predictive technology will help to develop techniques to effectively manage fatigue and raise alarms to guarantee BAM Nuttall's workforce is safe."