Plans for the Grade II listed building where Winston Churchill had an office include the construction of a double-height basement and three new floors on top of the 580,000 sq ft property.
Westminster City council granted planning permission for the owners – Indian conglomerate, the Hinduja Group, and Spanish hotel group, OHL Developments – to redevelop property on the condition that the historic character of the 1000 room Edwardian building is not lost.
Planning is also conditional on offering public access to historically significant parts of the building at least 10 days each year.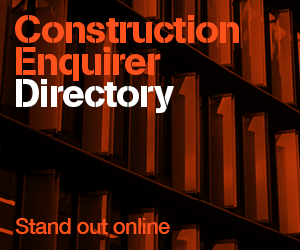 Part of the building will be set aside for 88 luxury flats of one to five bedrooms. A new 25m swimming pool and ballroom will be built in the new basement below the existing central quadrangle.
Designs have been drawn up by EPR Architects alongside structural engineer Elliott Wood and services engineer Aecom with Gardiner & Theobold acting as cost consultants.
Westminster City Council Senior Chairman of Planning, Cllr Richard Beddoe, said: "This exciting development brings another iconic hotel to the heart of London, boosting our economy and further cementing our position as a world class destination for tourists.
"These plans give this building a new purpose while respecting it's place in history. The War Office has played a pivotal role in our country's past and ensuring members of the public had opportunity to visit and experience this iconic building first hand was a key consideration in our decision."