The Glasgow development will consist of 42 flats built from cross laminate timber in a building rising to seven storeys.
Located on Ellerslie Road in Yoker the building will also have stunning views over the River Clyde.
CLT is a form of structural timber that offers a sustainable alternative to steel and concrete offering enhanced environmental efficiency standards and greater flexibility during the construction process. It was first introduced to UK in 2003 and since then it has been used extensively across the South East of England on buildings, some rising to around 10 storeys.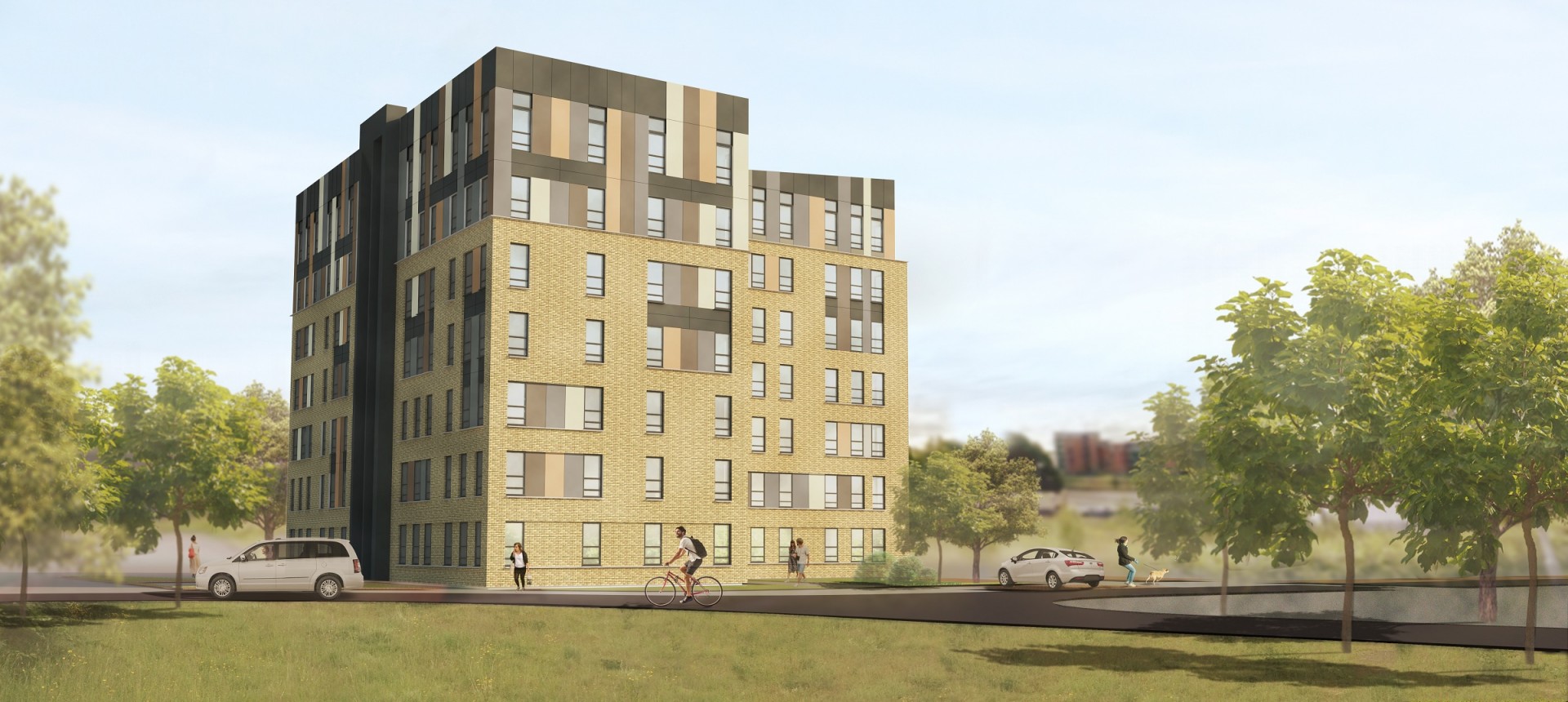 Alastair Wylie, Chairman of CCG, said: "Since the conception of our timber frame division in 2007, CCG has led R&D into the use of off-site technology in Scotland, a product of which is our bespoke facility, CCG OSM, which launched in 2010.
"We are constantly innovating and while we do not manufacture CLT, we have used it as an extension of our OSM product to further enhance our approach to sustainable construction."
CCG expect to begin the installation of the CLT superstructure in March and as this element of works progresses, so too will the exterior façade.
The superstructure will be clad in a lightweight solution using acrylic brick slips, replicating a traditional brick appearance.