The £800m turnover Keepmoat regeneration business has long-term relationships with more than 170 local councils and many of the largest housing associations.
The business, which employs around 2,500 staff, is around twice the size of Keepmoat's homes operation.
Currently has a £1bn order book and a £9bn pipeline of regeneration opportunities across the UK.
In the UK, ENGIE employs 17,000 people and is a major provider of property services and energy management, including district heating, to local authorities and businesses.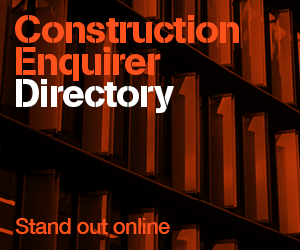 Wilfrid Petrie, CEO of ENGIE in the UK & Ireland, said: "ENGIE aims to be the number one partner for cities and places in the UK and with the Keepmoat regeneration business we are extending and deepening our relationships with local authorities right across the country.
"By combining our energy expertise with an expanded services capability we can make a bigger impact, as we help to improve the lives of the communities we serve.
"Today, buildings account for 30% of UK carbon emissions and our investment in Keepmoat underlines our long-term commitment to the UK as it transitions to a lower carbon economy."
He said: "This transaction will also support our growth ambitions for decentralised energy networks and our home energy business as the regeneration activities will bring us closer to the end customer."
Keepmoat chief executive Dave Sheridan and all employees in the regeneration business will become part of ENGIE.
The deal is conditional on anti-trust clearance and is expected to take place in a few months.
Alongside the repair and refurbishment of homes and buildings, the Keepmoat regeneration business has extensive capabilities in creating zero carbon new homes, retrofitting high-rise residential accommodation and supporting the cost reduction and energy efficiency targets of community regeneration projects, such as insulation and heating solutions to on-site generation and energy consultation services.
Keepmoat Homes said it would continue its growth strategy under the Keepmoat brand.
Peter Hindley, Keepmoat Homes chief, said: "Keepmoat has grown significantly by serving the huge demand for quality new homes that are well designed and offered at prices people can afford.
"We have the investment and sites to build more homes than ever before, and help yet more people secure a place of their own. Keepmoat will keep growing strongly."
Private equity giants TDR and Sun Capital acquired Keepmoat in 2014 for a reported £400m.
Both firms said they would continue to invest in Keepmoat Homes, supporting the growth plans of this business which has doubled in size since 2014 and has an ambitious target to build more than 3,500 homes in FY18.