The winning design proposal includes a striking major road bridge with separate offset pedestrian walkways supported on the same branching bridge piers.
This arching structure spans the Orwell to the south of the Wet Dock Island, connecting the east and west banks.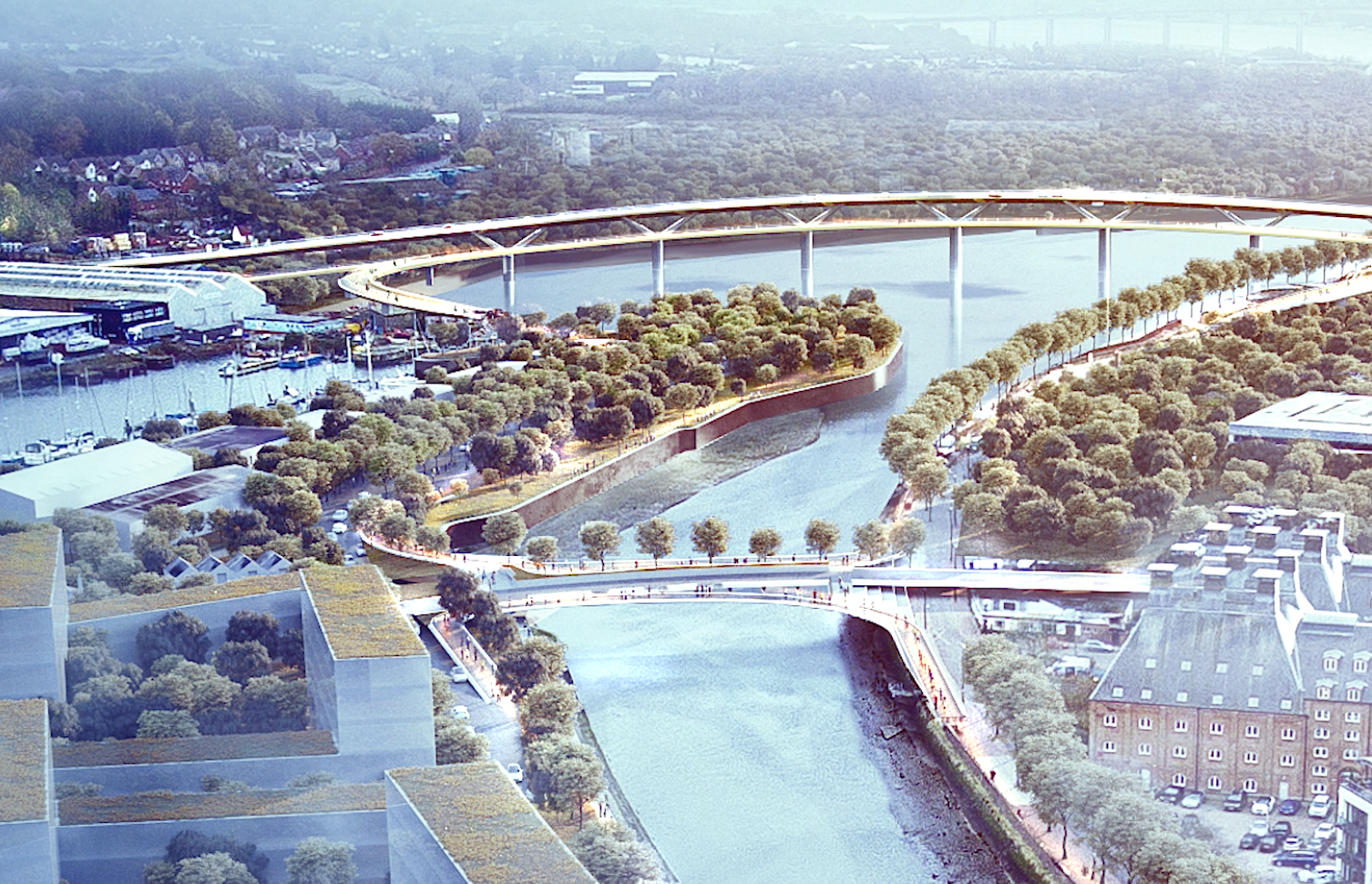 The third crossing point is an improved pedestrian crossing over the Prince Philip Lock, which would connect the east bank to the Wet Dock Island.
Together the three crossings will cost around £100m to construct.
Subject to the planning application approval, construction could start in 2019 and would take two to three years.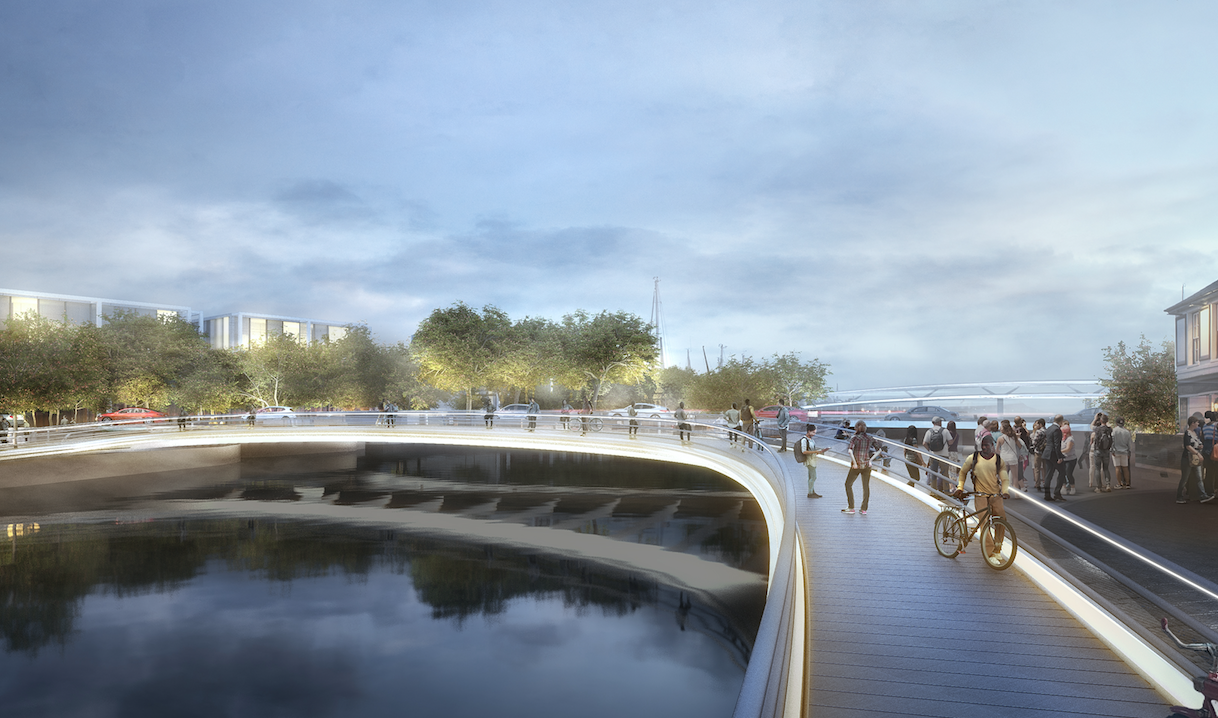 Chairman of the judging panel Sir Michael Hopkins CBE , said: "The competition has been extremely worthwhile, generating a wide range of strategies for the Upper Orwell Crossings.
"Apart from the economical elegance of Foster + Partners' engineering solution, we particularly admired the integration of the pedestrian routes with the principal vehicle crossing which, taken together, will naturally encourage further development of the island."
Foster + Partners impressed the panel with the quality of their overall approach and thinking, including the initial design concepts presented for the project's three crossings.
The approaches were considered to have the potential to enhance Ipswich's thriving waterfront, as well as acting as a catalyst for regeneration of the wider harbour area.
The crossings will be the second project Foster + Partners has undertaken in the town, following the construction of the architecturally significant Willis Building in Ipswich town centre.