Westminster Magistrates' Court heard how Jair Morales was installing plywood boards covering holes on the third floor of the building when he fell to the floor below.
The court heard no steps had been taken to prevent him falling through the opening as he installed the plywood boards. Morales suffered fractures in his pelvis and his arm following the fall and has been unable to work since the accident.
An HSE investigation found that Kier failed to ensure the work was properly planned and carried out in a safe manner.
Kier Construction Limited of Tempsford Hall, Bedfordshire pleaded guilty to breaching Work at Height Regulations and was fined £400,000 and ordered to pay costs of £1,534.
Speaking after the case HSE inspector Owen Rowley said: "This incident could have been a lot worse.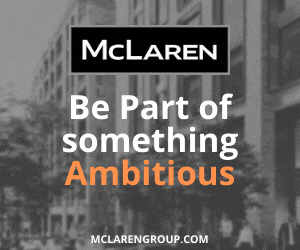 "The system that Kier Construction Ltd has in place to control the risk from installing the protection for openings was not implemented on site, ultimately resulting in the accident.
"The risks of working at height are widely recognised throughout the construction industry.
"This case highlights the importance of ensuring that all work at height is properly planned and carried out safely."
John Edwards, Kier Group Safety, Health, Environment and Assurance Director said: "Operating a safe and sustainable business is Kier's number one priority.
"We have developed an industry-leading reputation for our rigorous approach to managing safety issues and for developing new approaches to safe working.
"We regret that on this occasion our high standards were not met and the continuous  improvement of safety standards remains our focus."