The developer confirmed the talks about the HQ this morning in what is being seen as a major post-Brexit vote of confidence in the city.
The scheme would be located directly above Liverpool Street Crossrail's Moorgate ticket office and Moorgate Underground Station.
A 500,000 sq ft project is already consented although LandSec said this would be modified for the new HQ building.
LandSec said it would shortly complete demolition of existing buildings at the 21 Moorfields site which will be followed by piling and construction of an above station raft, in accordance with the existing consented scheme.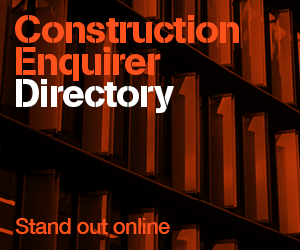 Construction of the raft is due to be completed by June 2018.
If a deal for the pre-let for the development is confirmed it would require alterations to the design of the building above ground.
LandSec said in a statement this morning "These negotiations will take several months and there is no guarantee they will lead to a transaction."
In a leaked memo to staff  the bank's UK chief executive Garth Ritchie said in an internal memo: "The move underlines the bank's commitment to the City of London and the importance it attaches to being an employer of choice in the capital.
"It will advance the bank's strategic goals of increasing efficiency, reducing complexity and strengthening links between the business divisions and infrastructure functions."