A previous scheme to pay for the work fell through, but the council said a new deal involving a London-based investment group was on the table.
Councillor Judith Blake Leader of Leeds City Council, said: "I'm delighted we've found a solution that will ensure Headingley continues to enjoy full international sporting status.
"Subject to the final approval of the Council's Executive Board, this will deliver the funding to redevelop the stadium in full. The money will be provided by a private financial services company at no cost to the council tax payer, which offers the best and most viable option moving forward." The Leeds site is home to rugby league side Leeds Rhinos, rugby union side Yorkshire Carnegie and Yorkshire County Cricket Club.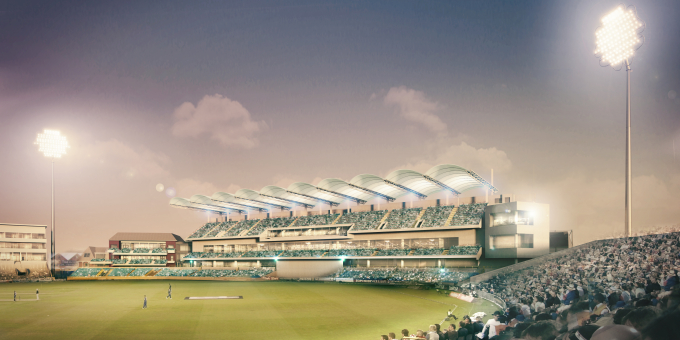 Under the redevelopment proposals a new rugby south stand and a replacement for the existing joint stand, which overlooks both the rugby pitch and cricket ground would be built.
Plans for the redevelopment of Headingley stadium were given the go-ahead two months ago.
Funding was due to be raised from the development of two sites for housing development located off Weetwood Avenue, Weetwood and off Old Thorpe Lane, Bradford Road, Tingley.
But these plans were dropped after running into planning difficulties.