The man suffered life changing injuries and required surgery to install metal rods into his back.
Coventry Magistrates Court heard how ACG Roofing Limited had been subcontracted by JDB Industrial Roofing Limited to complete re-cladding work on the fragile roof.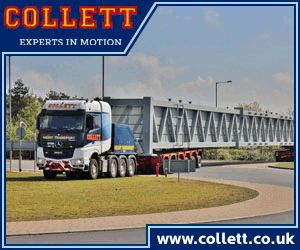 At the time of the fall in December 2015 no nets or guardrails were being used.
The Mobile Elevating Working Platform which had been provided as an anchor point for the fall arrest equipment did not have enough capacity. When he fell the injured man did not have his harness attached to anything.
An HSE investigation found that JDB, the principal contractors of the work, failed to have effective management systems in place to control the risk associated with working at height and on fragile roofing.
JDB Industrial Roofing Limited of Kettering, Northamptonshire pleaded guilty of breaching CDM regulations and were fined £112,000 and ordered to pay costs of £2216.68.
ACG Roofing Limited of Wellingborough, Northamptonshire pleaded guilty to breaching Work at Height Regulations  and were fined £35,000 and ordered to pay costs of £1721.78. Speaking after the hearing HSE inspector Edward Fryer said: "This incident could have been fatal; the worker has suffered life changing injuries due to the company failing to properly plan and supervise work at height.
"This case highlights the importance of proper planning, supervision and implementation of work at height especially on fragile roofing."