The proposed £20.80 a share all-cash offer represents a 35% premium on Atkins' share price last Friday.
Atkins' board has indicated that the preliminary offer from the Montreal-based firm, which employs 35,000 worldwide, was at a level that the board would be prepared to recommend, subject to reaching agreement on the other terms and conditions of the offer.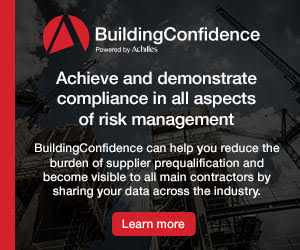 Both companies are in discussions on other terms of the offer and SNC-Lavalin is required to announce a firm intention to make an offer to Atkins on May 1.
US consultant CH2m made an approach at Atkins at the start of the year, but it came to nothing, with no offer tabled.
Founded in 1911, SNC-Lavalin operates from over 50 offices worldwide claiming to be is one of the world's leading engineering and construction groups and a major player in the ownership of infrastructure.
Around 40% of the group's C$8.4bn (£5bn) revenue in 2016 came from the oil and gas sector, with two other sectors – construction & Infrastructure, and power – each contributing 20%.
Geographically Canada delivers 40% of turnover, with the Middle East and Australia each contributing around 14%. Last year the group declared a C$270m pre-tax profit.
Atkins, which employs 18,000 staff, achieved nearly £1.9bn revenue in 2016 delivering £131.1m pre-tax profit. Around half of revenue was generated from the UK, with a fifth coming from North America.