The deal brings together DSM Demolition and brownfield land developer St Francis Group into a £50m business, and has been backed by investor Metric Capital Partners.
The management led by group chief executive Rob Braid and finance chief Brian Barker along with MCP will share ownership of the business.
David Scheurl and Ilkka Rantanen, both partners at MCP, join the new board.
The deal rumoured to be worth up to £100m brings a big windfall to the Kelly family.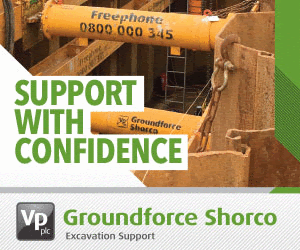 Patrick Kelly from Kildare set up P J Murray Haulage in the 1960's. The Birmingham-based business evolved into DSM Demolition, which was managed day-to-day by his sons Jim, Des and John Kelly.
Both operations grew to be significantly profitable. In 2015, the businesses' latest published accounts, DSM Group delivered £8.9m in pre-tax profits from £25m revenue while St Francis Group generated pre-tax profits of £8.8m on sales of £26m.
Braid said: "MCP bring us the best of both worlds in that we will continue with the same great team we have at the moment and are able to add both financial and operational expertise to grow the group's activities.
"We have built a strong relationship with Metric through the course of the transaction and have identified large areas where our partnership can create significant growth opportunities across all of the combined Group's activities."
St Francis Group, based in Henley-in-Arden, was founded in 1973 with DSM, which is headquartered in Heartlands, established in 1988.
DSM provides complex demolition, remediation and decommissioning solutions while SFG acquires brownfield sites and performs demolition, remediation and planning enhancement to sell site 'clean' to developers.
The combined group claims a clear competitive edge in the UK through its combined expertise –in technical remediation and planning expertise combined with an acquisition vehicle to purchase environmentally challenging sites.