It is the second time he has put his site first aid training to good use after previously also saving a woman's life.
Wheeler saved the life of the man during his routine daily lunch break while working on the firm's Hertfordshire contract.
He said: "I just went to the bakers to grab some lunch and saw lots of people huddled around someone on the ground.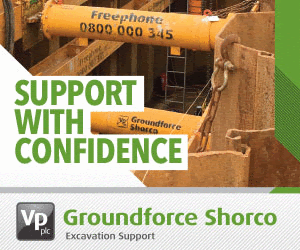 "I checked to see if the gentleman was breathing using a procedure I had learnt on my first aid course. He wasn't, and I'm glad I knew what to do. I started CPR while someone called for an ambulance and I continued CPR until the paramedics took over.
"This is the second time I've administered CPR to a member of public and although the incident left me slightly shaken, I would not hesitate to carry out this again thanks to the training I've been provided."
Ringway praised the employee for saving the life of the gentleman.
Kevin Carrol, Ringway Hertfordshire Divisional Manager, said: "We are all so proud of Paul and what he managed to do. This shows the importance of first aid courses and is why we decided to offer these to our employees as you never know when the training will become useful."