The partners will launch Ilke Homes next week at a site in East London to show off the next generation off-site housing product.
Keepmoat expects to be producing around 750 modular homes per year within three years. They will be offered to councils and housing associations, as well as for private market sale.
Ilke Homes' modules will be built at Carnaby in East Yorkshire fully finished. These can be quickly installed to achieve build rates of up to 10 homes per site per day, meaning a street of homes could be built in a week and saving as much as six months on a 50-home development.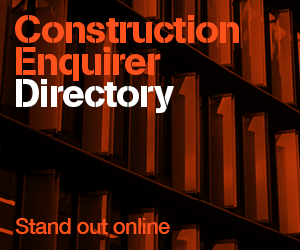 The Ilke Homes partnership will scale up to meet expected demand by opening a second 500-home a year assembly plant within a year.
Ilke Homes' system is designed for two-to-three storey terraced or semi-detached houses and flats. The modular system can generate up around 100 permutations.
A two-storey, 80m2 home can be configured as two-bed, four person home for social or affordable rent or  confifured as a three-bed, five person home with master en-suite for open market sale and private rent.
Keepmoat CEO, Dave Sheridan, said: "Show us a difficult regeneration site and we will show you how it can be unlocked. Limited access and community resistance can both be overcome more easily with modular homes. We are offering additional homes and not simply a better construction method."
Elliott chief executive officer, Lee Newman, said: "What Ilke Homes does so well is in combining that basic standardisation with sufficient flexibility to meet landlord and market requirements, as well as the ability to blend in with local architecture across the UK."