Results for the year to 31 December 2016 show pre-tax profits fell to £820,000 from £1.69m last time on turnover up slightly to £51.36m from £50.74m.
The Greater Manchester-based firm blamed the results on contract delays caused by Brexit uncertainty.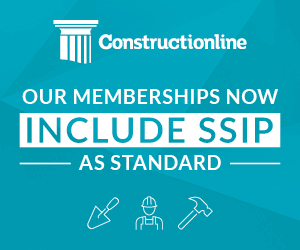 But managing director Paul Strutt said Bardsley was on track for a strong 2017 performance with a secured order book valued at more than £55m.
Bardsley is widening its portfolio of work to avoid being overly reliant on specific and traditional sectors.
The firm continues to specialise in education, elderly care and housing but is diversifying to include commercial, leisure, hotel and student accommodation projects.
Strutt said: "Pipeline opportunities are good and the secured order book for 2017 is in excess of £55m, which already represents the majority of the budgeted turnover for the year with a further £9m expected to convert to 'secured' by June.
Reflecting on 2016, he said: "The Government Budget announcements in July 2015 continued to impact the public sector housing market well into 2016 and the Referendum brought with it further unstable conditions in the summer that impacted the appetite for investment. "These conditions created delays in contracts starting on site and have been the single most important challenge for us as a business as we sought to replace delays with the right work for our business."
He said the affordable housing market in particular was slow to address the impact of uncertainty caused by the Brexit vote with a consequent delay in public sector work impacting the overall profitability of Bardsley in 2016.
But he added that Bardsley had seen a marked rise in in enquiry levels since the autumn of 2016 thanks to a "much more buoyant market place".
Strutt said: "Whilst offering a substantial proportion of our workload, the wide spectrum of work has been monitored closely to ensure we are not too reliant on any one client or sector."
Chairman Roly Bardsley added: "2017 looks like being our busiest year yet, so I'm delighted that we are steadily increasing our turnover, however, profit margins remain tight."