Nearly 23% rebelled at the annual general meeting in a vote to accept plans to bump up chief executive Leo Quinn's annual bonus from 120% of his salary to 150%.
This takes his pay to £3.76m, a 13% rise on the previous year.
After the resolution to raise Quinn's package was passed, the remuneration committee reacted claiming the changes were necessary, appropriate and in the shareholders best interests.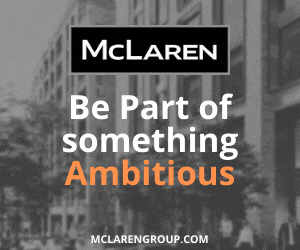 The committee said: "Phase One of the Build to Last transformation programme has created a solid foundation for Balfour Beatty's future profitable growth, but there remains much to be done to achieve the group's full potential value and the new policy aligns with that goal.
"The Committee will ensure that implementation of the policy, from target-setting to incentive awards, focuses on that objective and will continue to listen carefully to shareholders' views and consult on any material changes."
Quinn's Build to last transformation programme saw Balfour make an underlying pre-tax profit of £60m compared to a £123m loss last time on revenue up to £8.5bn from £8.2bn.
Phase one of the programme has exceeded targets of cutting costs and bringing in more cash as the firm sold a number of assets including Parsons Brinckerhoff and stakes in a number of PFI schemes.
Quinn has revamped Balfour's structure over the last two years from top to bottom cutting out £123m in costs and changing the firm's approach to bidding which led to a series of profit warnings caused by legacy contract problems.
But the UK Construction Services business still posted a loss of £64m – down from a loss of £187m last time.