The firm said it was now hopeful of securing a major rail order for the £2bn TransPennine Route Upgrade.
In results just lodged with Companies House for 2016, BAM Nuttall revealed pre-tax profit fell 27% to £14.3m after revenue at the civil engineering business dropped a fifth to £637m.
Despite the falls BAM Nuttall managed to hold operating margin at around 2%.
Stephen Fox, chief executive, said he expected 2017 to be a better year with growth driven by the rail business.
"Our rail business is in good shape and we are hopeful of securing awards for the major TransPennine Route Upgrade, further sections of the Highlands Enhancement programme and a depot upgrade with a new customer, Stadler," he said.
The project to upgrade the route from Leeds to Stalybridge via Huddersfield primarily involves electrification and interchange improvements to help raise capacity between Manchester and York.
Network Rail is seeking innovative solutions from consortia of multi-disciplinary suppliers to deliver the programme of works, which are anticipated to cost anywhere between £800m and £2bn.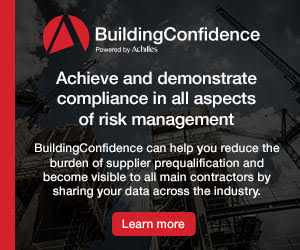 As a result of the fall in turnover the average staff head count over the year dropped from around 3,000 to 2,800, with weekly paid workers making up most of the fall.
Bam Nuttall seeks dumper redesign after site worker death
The firm also revealed it is working with construction equipment manufacturers to redesign forward tipping dumpers after the death of a site worker in 2016.
John Cameron was killed after being struck by a dumper being used to carry gravel in November at Blackhillock Quarry, near Keith in Morayshire on a job for Scottish and Southern Electricity Networks.
Fox said: "There have been a number of similar incidents in the construction industry in 2016.
"We have initiated a widely supported motion to fundamentally redesign forward tipping dumpers to eliminate the hazards that currently exists.
"This particular site had an exemplary health and safety record, yet this tragedy still occurred.
"We will continue to find ways to elimintae incidents completely, but when events such as this occur it illustrates just how difficult a task we all face."