Essex Police is now looking to recover as much of the cash as possible from Geoffrey, Joshua and Andrew Copp.
Geoffrey, 55, his son Joshua, 24, and brother Andrew, 51, ran Central Payroll Specialists (CPS), which was later rebranded as Quality Premier Services (QPS), based in Croxley Heath near Rickmansworth.
These were umbrella payroll companies used by recruitment agencies to manage the wages of thousands of temporary workers across industries like construction.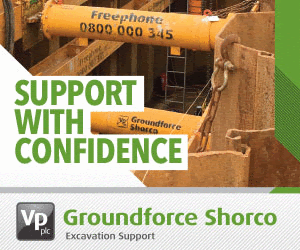 Over the course of three years, the Copps did not pass the VAT they received from the recruitment agencies to HM Revenue and Customs.
They split the cash to fund lavish lifestyles including luxury cars, watches and property.
The scam came to light after information was passed to Essex Police, resulting in an investigation led by the Kent and Essex Serious Crime Directorate, with the assistance of HMRC's Criminal Taxes Unit.
Initial enquiries focused on Joshua and police found that during 2013-2014, £2.4m was transferred to his personal bank accounts from CPS, and a further £9.2m was transferred to him from CPS and QPS during 2014-2015.
Further investigations by Essex Police and HMRC found the two companies paid just under £4m in VAT between September 2012 and September 2015.
HMRC investigators estimated there was just under £46million in unpaid VAT.
Tax records also showed that Geoffrey and Joshua paid no income tax between 2009 and 2015, while Andrew had paid £15,930.
Warrants were executed at their homes in May and September 2015.
In March 2016 they were each charged with conspiracy to cheat the public revenue and conspiring to conceal, disguise, convert, transfer or remove criminal property.
They stood trial at Wood Green Crown Court on April 4 and were found guilty by a jury last week.
The court heard Geoffrey set up the businesses, later taking back seat in the day to management and passing over that responsibility to Andrew.
Joshua, who previously had very little work experience, also played a substantial role in the businesses.
They spent money on houses, expensive cars, jewellery, private jet travel and gambling.
Geoffrey Copp's home in Stanmore, bought for £1.3million in January 2014
The court heard Geoffrey Copp bought four homes, one in Spain and three in England, mortgage free between 2014 and 2015. Their combined value is £3m.
He spent nearly £300,000 on private jet flights to Spain between July 2014 and January 2015 and owned several racehorses.
Picture on Joshua Copp's Instagram account of himself and luxury cars. The Lamborghini is valued at £165,000.
When police executed warrants at Joshua's home in Olivers Lane, Stotfold, in May 2015, they found several cars worth £1m overall registered in his name and ten watches with a combined value of about £400,000.
From February 2014, Andrew Copp bought four homes for £1,395,000 and six cars, including two Lamborghinis and a Bentley Continental.
Speaking after the hearing, Detective Chief Inspector Josie Hayes, of the Kent and Essex Serious Crime Directorate, said: "This was a sophisticated scam yet all three defendants consistently denied any knowledge that their companies owned such an enormous amount of VAT.
"They saw this money as a windfall to spend as they wished.
"But this was not a victimless crime.
"The vast sums of cash they spent so freely on their extravagant lifestyles should have gone into paying for public services such as health, welfare and law and order.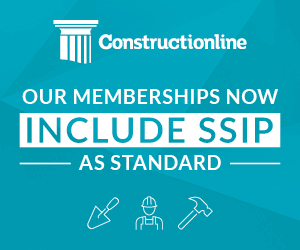 "All three were well aware of what they were doing and played a substantial role in this conspiracy.
"Geoffrey set up the payroll companies and the mechanism of the fraud.
"Andrew became the director of QPS during the time when most of the VAT was stolen.
"And Joshua played an administrative role and shared out the proceeds.
"Now they will all pay for their crimes with time behind bars.
"Essex Police will also begin the process of applying for confiscation orders under the Proceeds of Crime Act to recover the cash that should rightfully have gone into the public purse, ensuring they do not benefit from their criminality.
"We have already obtained a restraint order for property and money valued at £22million, which 'freezes' property that may be liable to confiscation following a trial and the making of a confiscation order.
"I would like to thank the witnesses who provided evidence during the investigation and trial, and staff at HMRC's Criminal Taxes Unit, with whom we have worked with closely on this complex case."
QPS has been placed into liquidation as a result of a HMRC winding up petition. CPS was also liquidated.
HMRC's Criminal Taxes Unit is working closely with the liquidators in order to maximise recoveries for creditors.