A key area of investigation will be the common rainscreen system used on the Grenfell Tower, which is designed to include fire-breaks at every floor and around every window.
Experts believe this may have failed with the void between the aluminium panels and building fabric acting as a chimney to spread the fire.
The system has been used on many tower block revamps and the Government has now ordered checks on all buildings in the UK that have been revamped in recent years.
Chris Miers, a forensic architect, said: "I was surprised to see the extent of fire and its rapid spread. The risk is if the void is not adequately subdivided it would act as a chimney."
The building was overclad with with Aluminium Composite Material cassette rainscreen. This consists of two thin aluminium sheets sandwiching a core material. The panels are available with polyethylene or less flamable mineral cores.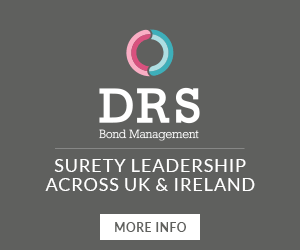 Russ Timpson of the tall building fire safety network, said: "In the UK cladding has to be of limited combustibility. I'm sure it will be questioned what exactly this means and what these types of cladding systems are adding to the fire load of a building."
The cladding system employs a void behind the panel to vent moisture. An intumescent strip is designed to be installed at regular intervals to expand in the event of fire to become a cavity barrier.
Cladding contractor Harley Curtain Wall fell into administration shortly after completing the £2.6m Grenfell Tower project.
Main contractor Rydon, which delivered the £8.6m upgrade to the Grenfell Tower in 2016 as part of a £57m borough-wide regeneration in Kensington & Chelsea, said it had met "all required building control, fire regulation and health and safety standards".
"We will cooperate with the relevant authorities and emergency services and fully support their enquiries into the causes of this fire at the appropriate time.
"Given the ongoing nature of the incident and the tragic events overnight, it would be inappropriate for us to speculate or comment further at this stage."
Both firms also delivered a bigger project, the Chalcot Estate in north London, which involved using similar systems to reclad five blocks as part of an £18m revamp.
The Chalcot estate in Swiss Cottage consists of 706 homes in five tower blocks -Taplow, Bray, Burnham, Dorney, and Blashford – rising to 23 storeys.