The firm has found it hard to cut costs in line with a decrease in commissions as domestic revenue fell to £4.6m for the year to March 31 2017 from £6.7m last time.
Aukett Swanke said: "Given the comparatively high fixed operating costs and the need to retain core staff, cost reductions could not exactly match falls in revenue, although some £1.4m of savings was achieved. "Cost reduction remains a focus and following the half year the operation has surrendered part of its London leased property portfolio.
"With the construction market having previously peaked we do not expect to see higher volumes in the immediate future.
"Whilst we believe we have reached the bottom of the cycle in the UK, there is no immediate sign of a strong sustainable recovery in this market.
"We feel more confident about the Brexit impact having been weathered.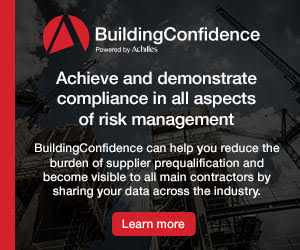 "However, with the recent UK general election result creating a hung parliament it is more likely that this business may now face a longer period of uncertainty than was hitherto expected."