Results for the six months to March 31 2017 reveal a pre-tax loss of £3.6m compared to £1.8m during the same period last time as turnover dipped to £149.8m from £167.8m.
But Holt is confident his plans are working as the Compliance, Energy Services and Construction divisions performed well while Property Services continues to struggle as it stopped taking on new work.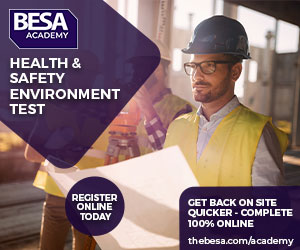 The maintenance division was mainly responsible for problem contracts which prompted a series of profit warnings and a restructuring of the firm.
Holt said: "Inevitably the focus for operational improvement has centred on Property Services, where under new management, we have consolidated our activities and sought to manage our exposure to risk.
"The focus of the first half has been in closing out legacy works where we felt it important reputationally to deliver on contracts through to finalisation.
"These are drawing to a close in the main, with the key remaining actions in concluding a number of final account negotiations.
"As part of the wider review of operations, we examined the bidding process from identified pipeline through to secured new wins to ensure we target those clients with whom we can build secure long term relationships, based on an appropriate balance of risk and return.
"This led to a temporary moratorium in bidding for Property Services work, with bidding only re-commencing mid-way though the period."
The firm's roofing division was also closed down while it "walked away from a number of risky projects before they started, along with exiting certain frameworks."
Revenues at the construction division were up to £27.6m from £21.7m as profits grew 14% to £1.2m.