Sirius Minerals confirmed the project remains on time and on budget and it is looking to speed up the construction start on key elements of the project.
A joint venture between Murphy and Hochtief is in line to construct a 23-mile tunnel to transport minerals from the mine head site at Dove's Nest Farm near Whitby to a portal near the town of Redcar.
Chris Fraser, CEO of Sirius, revealed he was now in talks with Hochtief and Murphy in relation to agreements for early works activities to form the foundation of the broader tunnelling programme. He said: "The company continues to evaluate opportunities to accelerate components of the shaft and tunnel spend to further de-risk the implementation of the construction project, and potentially create opportunities for shortening the project schedule.
"Some shaft design optimisations have now been incorporated into the development plan and options to bring tunnelling activities forward are in commercial discussion with the preferred tunnelling contractor."
Murphy and Hochtief had expected to start work on the main tunnel in 2019 but this may be advanced into next year.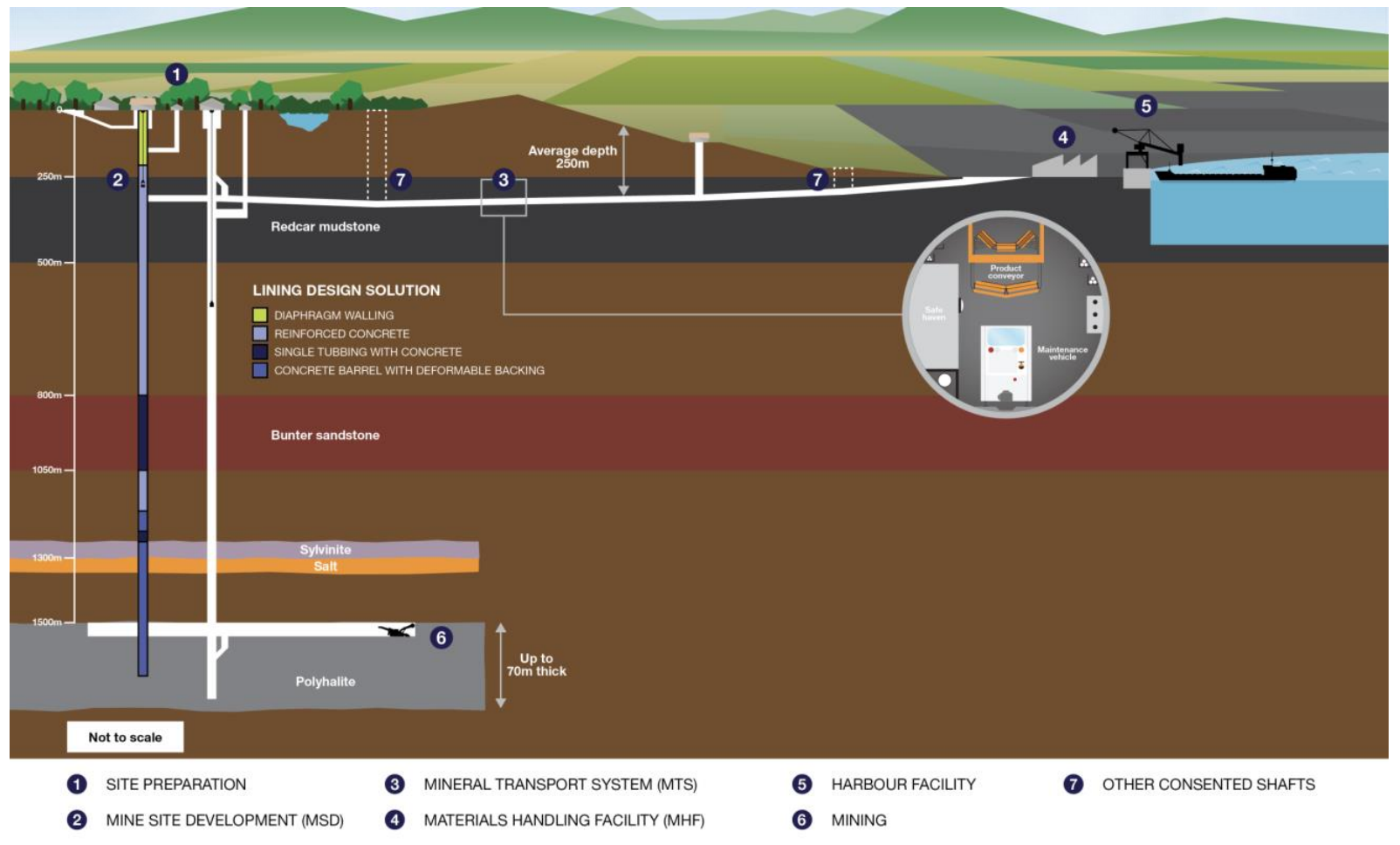 Associated Mining Construction UK will dig the main mine shafts.  Diaphragm walling rigs are due to be mobilised to site in the autumn to commence work.
Planning for securing the winding equipment required for main shaft sinking activities has been completed and delivery of the equipment is on schedule.
The project will have a five-year construction period with the first polyhalite produced in 2021.