Despite generating profits at its utilities and rail businesses, the hit at highways saw the group suffer a £43m pre-tax loss in 2016 from flat revenue of £2.2bn.
Amey CEO Andy Milner said:  "As well as challenging markets our business had become overly complex, some of our operations were not properly controlled, and the cost of running our business was too high.
"Recognising this, last year we took the decision to restructure and reduce our cost base; as part of this we delivered improvements to help us become more efficient and over 1,000 people left the business."
He added the group's Fit 4 the Future transformation plan, which saw the business reorganise into four divisions, had already achieved major savings.
Milner said: "This has resulted in us becoming a much more agile organisation and we have reduced our annualised cost base by £50m."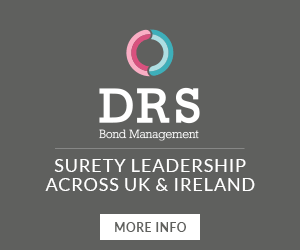 "The Fit 4 the Future programme will continue in 2017 and is now focussing on improving our systems and streamlining our processes, making Amey more efficient but also a simplified and an easier business to work in and to work with."
Milner said that a new management team at the highways business had reviewed ongoing contracts which resulted in a 'more prudent assessment of the contract portfolio'.
The highways business saw revenue dip to £547m in 2016, delivering an operating loss of £70m and exceptionals of £6.9m.
These resulted from an £8m credit on work in Birmingham but also extra costs of £9.9m following a contract claim from Herefordshire County Council and £5m from a claim on its Cumbria County Council contract.
Elsewhere in the group Amey's environmental services business also ran into the red last year with operating losses of nearly £6m compared with a £25m profit in 2015 on stable revenue of £340m.
Many of the division's problems stemmed from its Milton Keynes Waste Recovery Park project. This was hit by specialist contractor Energos collapsing piling on extra costs and delays while alternative technology was found.
The utilities and FM division, covering water and rail, delivered operating profits of £40m (2015: £60m) from revenue up 16% to £1.1bn.
The consulting and rail business also saw operating profit slide to £44m (2015: £70m) on stable revenue of nearly £490m.
Milner said he remained confident that Amey revenue would be supported by ongoing investment in the rail network despite seeing its London Underground maintenance contract moving back in-house at the end of this year.
Amey's current order book is £10.5bn with recent major contract wins including the operation and maintenance of Greater Manchester's Metrolink light rail network in partnership with Keolis and a ten-year contract worth £100m with four Surrey councils to offer a range of new waste collection services.