The gender-specific site gear has been designed in conjunction with manufacturer Arco.
BAM Nuttall has commissioned polo shirts, jackets, waistcoats and trousers all tailored for women.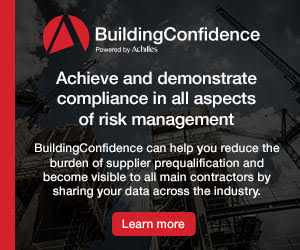 The range could now be expanded to safety helmets, gloves, goggles and boots in the future.
Phil Cullen, Health & Safety Director at BAM Nuttall said: "We are known for successfully delivering high-profile, complex projects and for encouraging women to join the world of construction.
"As we look to increase diversity, not only in BAM Nuttall but across the whole sector, it makes sense to make sure that all employees on site have the best equipment possible, and that includes clothing."
"Traditionally, what is worn on site has been designed for men.
"What the group of BAM Nuttall female workers tested was not about vanity but addressed comfort, practicalities and safety to ensure that we can do our jobs to the best of our abilities.
"The tailored trousers for example are easier to walk in than the oversized men's versions they have traditionally worn.
"They don't have to pull the trousers up high or turn up the legs to make them fit which then means that the pockets are in the wrong place or the reflective safety strips may be hidden."
Tailoring specifically for women means that jackets are not baggy and uncomfortable, pockets can be easily reached and all reflective material is correctly placed. Michaela Cox, Key Account Manager – Construction and Rail at Arco said:  "It has been great to work with BAM Nuttall around a range of clothing for their female site operatives.
"Our core purpose is to keep people safe at work, and we want women to feel comfortable and professional without the distractions of ill-fitting hazardwear, but most of all we want them to feel confident that their PPE is keeping them safe when there are potentially hazardous conditions."