The plans submitted to Government were drawn up by Bechtel for Surinder Arora, the owner of Arora International Hotels.
They offer potential project cost savings of £6.7bn from the airport owner's £18.6bn current scheme.
Its plan includes moving the runway to avoid it bridging the M25, saving £1.5bn, and scrapping the airside passenger transit system, saving £1bn.
Changes to the proposed new terminal design and taxi way system, as well as dropping the £1.1bn plans to expand Terminal 2, would help to deliver the full scope of savings.
The Arora Group is one of the largest landowners on the Heathrow estate, developing a Crowne Plaza and Holiday Inn Express linked to Terminal 4 and another hotel linked to Terminal 2.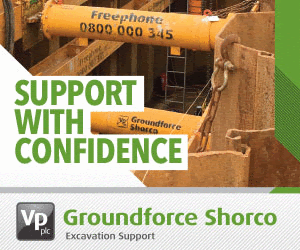 Arora's chairman and founder, Surinder Arora, said: "We want passengers to be at the heart of our plans and the current monopoly at Heathrow, which over-charges airlines and in turn raises fares for passengers, is not the right model for the future.
"Heathrow needs competition and innovation which puts passengers and airlines at the heart of the expansion project.
"We have brought together some of the world's leading experts in infrastructure and aviation to develop the proposals that we have submitted to the Government. In addition, our own advisory board brings in unparalleled experience including former British Airways CEO Sir Rod Eddington.
"We are now calling on the Government to consider more carefully how competition can improve Heathrow's offer to passengers, and how airlines at the heart of these plans will benefit passengers. "
He added: "One of the options we have proposed to Government includes a possible shift of the runway so that it does not impact on the M25 and M4, as we know the M25 junction being affected threatens the deliverability of the whole project.
"We appreciate this is a politically sensitive issue but it is merely an option with additional savings of £1.5bn, whereas the rest of our proposals save up to £5.2bn without the need to amend the runway location."