The State-owned Abu Dhabi National Exhibitions Company, which owns the land and exhibition space, has formed a joint venture partnership with Mount Anvil's recently launched Royal Docks West development.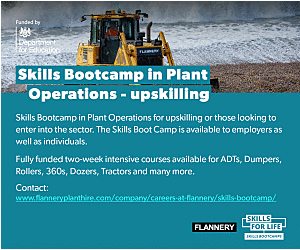 Royal Docks West was granted planning permission in February for 105 homes, including 26 affordable homes for local key workers,  amenity space for residents and commercial space.
Now Mount Anvil can expand its ambitions for the area and is working up plans for more housing.
Killian Hurley, chief executive at Mount Anvil said: "We are developing a compelling design, which we will continue to evolve in partnership with LIEC, London Borough of Newham and the GLA, and stakeholders in this area."
Phil Dowson, chief financial officer at ExCeL said: "We are thrilled to be working in partnership with Mount Anvil to deliver this exciting project, given the company's strong track record for working collaboratively to create design-led schemes."