Miller Homes is the largest privately-owned housebuilder in the UK operating from three regional divisions in the Midlands & South, North, and Scotland.
Lats year Miller built 2,380 homes while reporting a 13% increase in revenue to £565m and a 31% increase in operating profit to £103m. Miller Homes Chief Executive Chris Endsor said: "2016 was an outstanding year for Miller Homes delivering operating profit in excess of £100m for the first time and outperforming on all key financial metrics for the fifth consecutive year.
"We fully expect 2017 to continue that upward trend.
"I look forward to welcoming Bridgepoint as our new shareholder as we undertake our next phase of growth, in an ongoing favourable macro-economic climate for UK housebuilding."
Jamie Wyatt, partner at Bridgepoint, said: "The UK regional markets in which Miller operates are in good health with a positive sales environment and an attractive land buying market.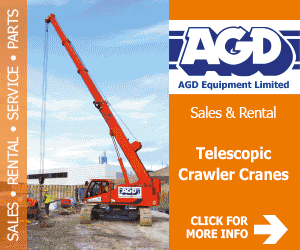 "Miller's strategic position within those markets combined with its historic robust financial performance position it well to address future growth in the UK new build housing market where demand currently outstrips supply."