Main construction work will start later this month on the 10-storey private Build-to-Rent development which will contain 201 apartments.
The scheme sits on a vacant site at Old Mill Street and is the sixth and final development to commence within Phase One of Manchester Life in Ancoats. Weavers Quay is Graham Construction and Manchester Life's second project together after the transformation of nearby Murrays' Mills.
Gary Hughes, Graham Construction regional director, said: "This contract demonstrates Graham's expertise in delivering high-quality large scale residential projects.
"We've established a strong reputation in the sector and bringing forward this second project with Manchester Life is a testament to that.
"Manchester's private rental sector is thriving, and Ancoats is one of the city's key development areas.
"We're proud to play a part in creating exciting new neighbourhoods across Manchester that benefit the regional economy, retaining and attracting new residents into the city.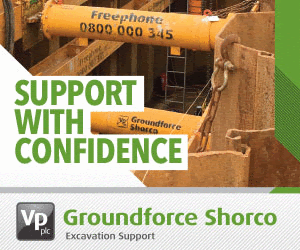 "We will be utilising our extended supply chain network from across the region to deliver the project to predetermined levels of cost, quality, and timescales.
"We look forward to breaking ground in the next few weeks with completion projected for summer 2019."
Graham will also engage in a number of CSR and community outreach programmes throughout the course of construction, providing employment and work placement opportunities for young people in the local area.