He will join next month strengthening the management team as Forrest continues to move its business model towards delivering private residential projects.
He said: "Forrest has recently completed a major turnaround and I look forward to leading the business, supported by the board and the new management team, into the next stage of its growth and development."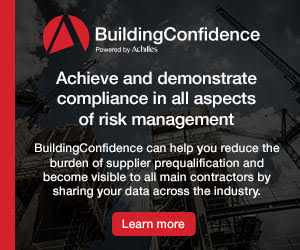 Nicholson, who is a charted surveyor, joins from his previous position as managing director – Building (Scotland, North, Midlands/South West) at Carillion, which he held for the past 10 years.
Prior to that he held regional managing director roles for both Bovis Lend Lease and Jarvis Construction.
During his time at Carillion, he was instrumental in the construction of a series of major North West projects, including The Royal Liverpool Hospital, Greater Manchester Police HQ and 1 St Peter's Square, the new main stand at Anfield and the major redevelopment of First Street in Manchester.
Bob Holt, Chairman at Forrest, said: "Mark is a leading name with a distinguished reputation within the industry.
"His leadership ability, combined with his focus on client service, will drive the next chapter at Forrest. This is a truly exciting time for the business and we welcome him onboard."