The senior management shake-up will see two of Carillion's Canadian directors take key roles in the boardroom and a partner from Ernst and Young parachute in to lead a corporate restructuring.
Finance director Zafar Khan has left with immediate effect, just nine months after taking the top financial position.
He will be followed by Richard Howson, chief operating officer. Howson stepped down as chief executive immediately when Carillion announced a massive profit warning in July which sent shock waves through the industry.
He was then kept on to help the transition of the business to interim chief executive Keith Cochrane, while a search for a permanent replacement continues.
He was due to leave next year but will now depart at the end of the month when Carillion unveils its delayed half-year results.
This morning the firm also revealed Adam Green, managing director Carillion Construction Services and Nigel Taylor, managing director Carillion Services, will also step down at the end of September.
Shaun Carter, group strategy director, also joins the management exodus, leaving the contractor by the end of the year.
The high-level departures come at a turbulent time for the £5bn revenue group, following the shock profit warning which sent the shares plunging.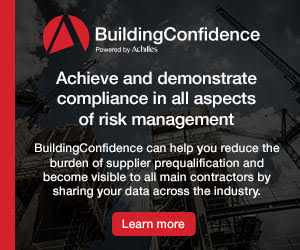 Since revealing a £845m black hole in July, Carillion's share price has tumbled to just 44p.
The run on its shares has caused market capitalisation to crash from almost £1bn to less than £250m, seeing Carillion drop out of the FTSE 100 to be ranked on the FTSE Small Cap index.
Among the three new appointments, Carillion announced this morning that it has hired Lee Watson as chief transformation officer on secondment from Ernst & Young.
Watson has been a partner at EY since 2008. During this time he has advised on numerous transformations and restructurings for UK companies. 
Andy Jones, currently president and chief executive of Carillion Canada, has been appointed new chief operating officer and will take up this role on 1 October.
Emma Mercer replaces Khan as chief financial officer with immediate effect.
Since joining Carillion in 2008, Mercer has held several senior positions, most recently finance director of the UK construction business.
Before that she was chief financial officer and senior vice president of Carillion Canada. 
Carillion was originally due to announce its half-year results in August, but the announcement has been pushed back until later this month.