The Rooneys, a traveller family, were found guilty following a major operation by Lincolnshire Police.
At least 18 men were exploited by the Rooneys who forced them to work for their driveway resurfacing business.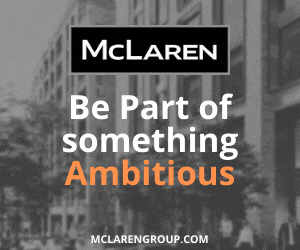 The victims were picked for their vulnerabilities like mental health issues, learning disabilities or alcohol and drug dependencies.
They were forced to work for hardly any pay and kept in filthy conditions in caravans with no running water or electricity.
The money earned was used by the Rooneys to fund a lavish lifestyle of foreign holidays and sports cars.
Chief Superintendent Nikki Mayo, Senior Investigating Officer, said: "They were promised that they would be looked after, sheltered and fed in return for work and were then trafficked into the site.
"In fact they were being completely exploited – working long hours tarmacking driveways and block paving for the family.
"These businesses operated illicitly by using stolen materials and tools and advertised on hoardings where they didn't have permission to do so.
"Their living quarters were truly shocking and at times the men resided in site stables next to the dog kennels.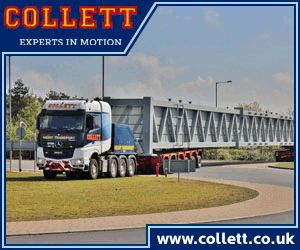 "The promise of food was also fabricated. Victims were often only provided food when they worked and at times it was restricted to the family's leftovers.
"They were not given training for the manual labour and although not physically trapped, they were financially, emotionally and physically abused making any escape seem impossible.
"The men were also subjected to threats of violence and intimidation by the defendants and some were assaulted."
Nottingham Crown Court handed out the following sentences:
John Rooney (31) of Drinsey Nook, Sheffield Road, Saxilby received 15 years 6 months
Patrick Rooney (31) of Drinsey Nook, Sheffield Road, Saxilby received 15 years 9 months
Bridget Rooney (55) of Drinsey Nook, Sheffield Road, Saxilby received 7 years
Martin Rooney (35) of Sainfoin Farm, Gatemoor Lane, Beaconsfield received 2 years suspended for 2 years
Martin Rooney (57) of Drinsey Nook, Sheffield Road, Saxilby received 10 years 9 months
Martin Rooney (23) of Drinsey Nook, Sheffield Road, Saxilby received 6 years 9 months
Patrick Rooney (54) of Sainfoin Farm, Gatemoor Lane, Beaconsfield received 12 months suspended for 2 years
John Rooney (53) of Chantry Croft, Pontefract received 5 years 10 months
Peter Doran (36) of Washingborough Road, Lincoln received 6 years
Gerard Rooney (46) of Washingborough Road, Lincoln received 6 years
Lawrence Rooney (47) currently in prison, received 6 years