The firm, owned by the giant Saint-Gobain group, said it had temporarily suspended supply of some of its 5000 product range in light of a recent and unexpected test result.
The products are designed for use as wall, floor and pitched roof insulation.
In a statement Celotex said: "We are recommending to our distributors that they do not sell existing stock in this period and we shall collect any relevant 5000 series products in its original packaging and will credit customers seeking to return such product with the purchase price with no restocking charge, regardless of when the product was supplied to the customer."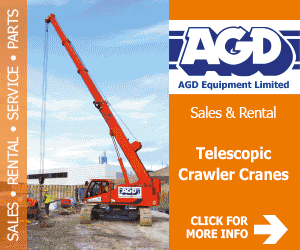 Sales of the RS5000 rigid foam board were suspended on 23 June after the Grenfell disaster on 14 June.
The latest product lines to be pulled are Celotex FR5000, Celotex CG5000, Celotex CF5000 and Celotex SL5000, which share the same PIR insulation core and facer.
The 5000 ranges not affected are Celotex FI5000 and Celotex GD5000, which are not marketed or sold as Class 0 rated.
"We recognise that this decision could have some practical implications for some of our customers for which we apologise," said the firm.
"We hope in the present circumstances that customers will understand the reasons behind our decision."
The firm said that in 2011 a sample of its PIR 5000 product range (FR5000) was tested under Parts 6 and 7 of BS 476 and achieved a Class 0 fire rating.
It applied the 2011 test results in relation to Celotex RS5000, Celotex CG5000, Celotex CF5000 and Celotex SL5000.
In April 2017, Celotex sent a sample of RS5000 for independent tests.
"We were surprised when we learned, in August 2017, that while this sample continues to meet the standard for Class 1, the sample did not achieve a Class 0 rating.
"We do not currently know why the RS5000 sample did not achieve a Class 0 rating in these later tests, given the results from 2011 and we are investigating this.
"In light of this test result and the desire to act responsibly, we believe it is right to temporarily suspend supply of these 5000 ranges."